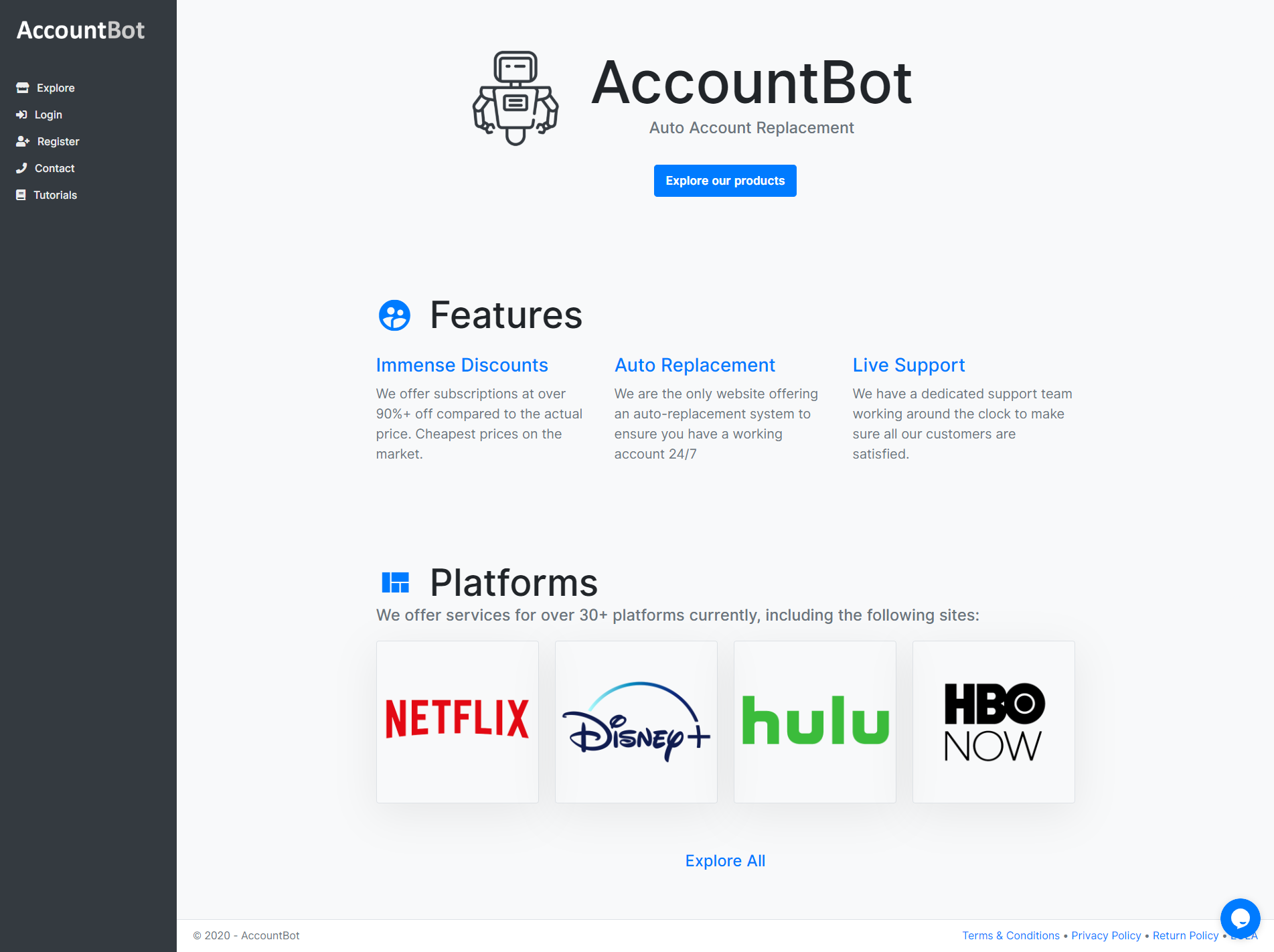 AccountBot.io is an auto replacement account shop that allows you to purchase accounts that will be valid always throughout the duration of your subscription. It offers a white-label reseller system along with an affiliate program.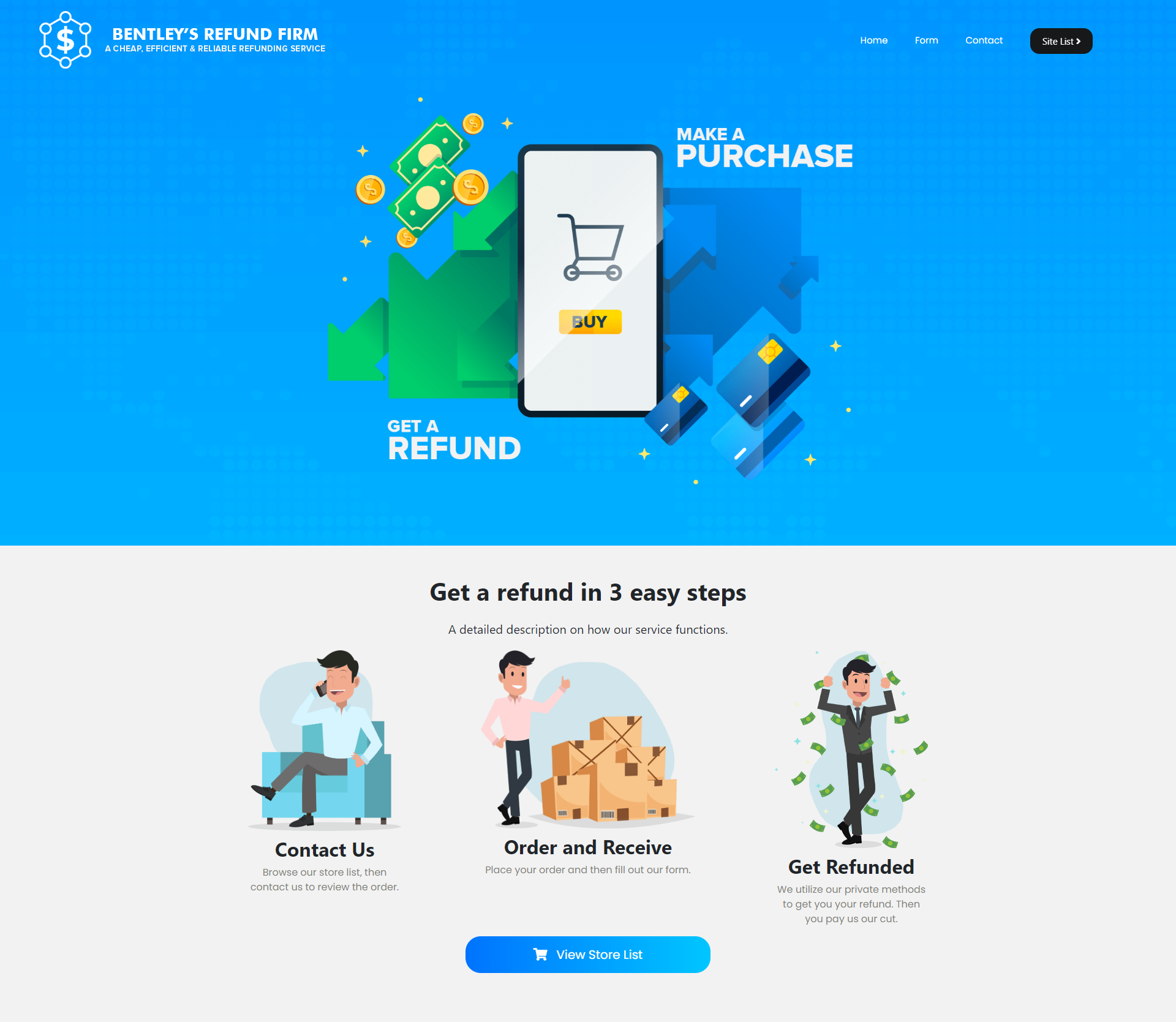 Bentley's Refund Firm is a refunding service ran by Bentley. This service will help you get your money back for your item, but also keep it! We utilize our private methods, past experience and dedication to ensure a smooth experience.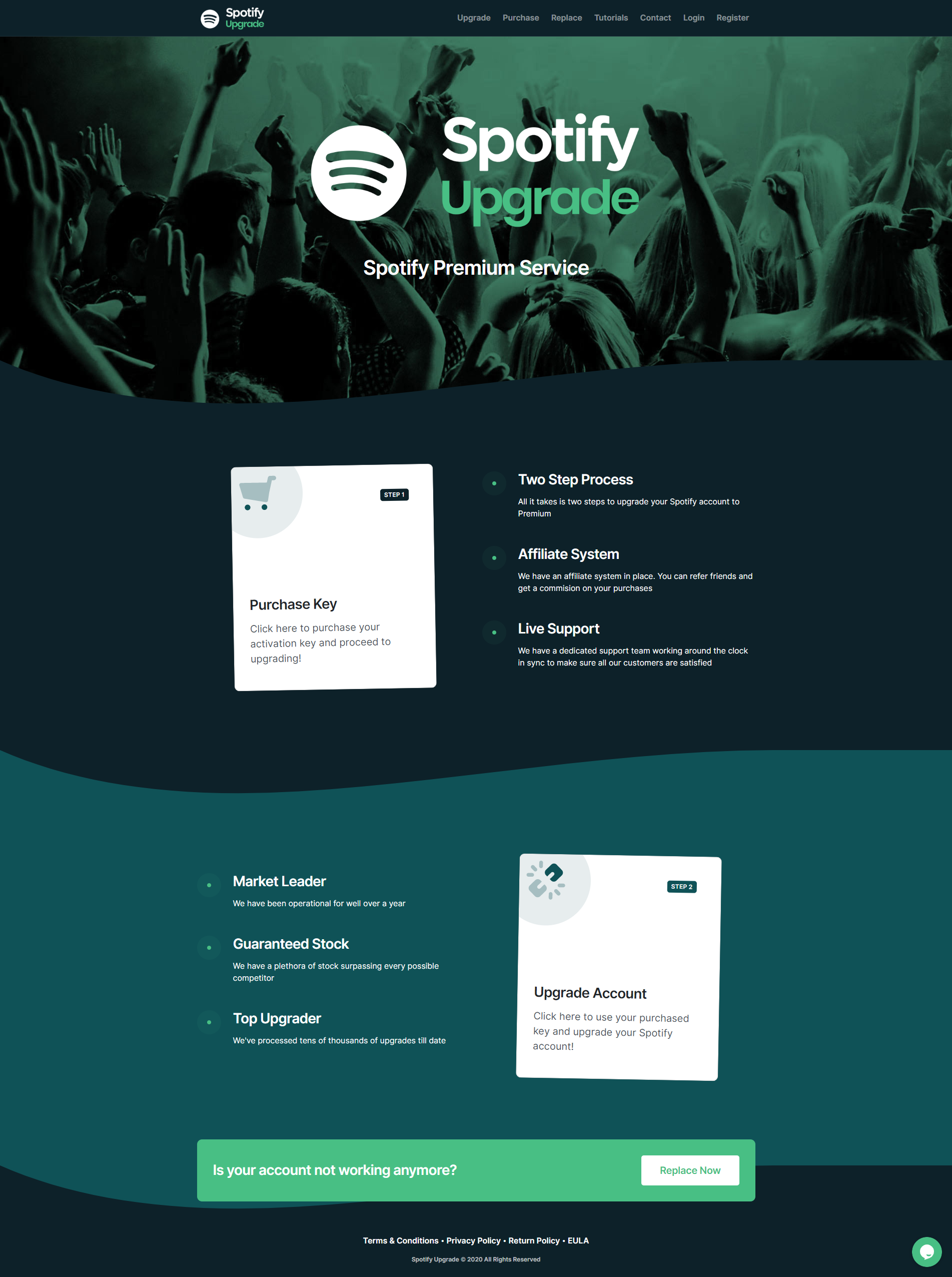 Spotify.ac is a Spotify upgrader website that allows you to upgrade your personal Spotify account to Premium, on a fully automated system. It also features an auto-replacement system.