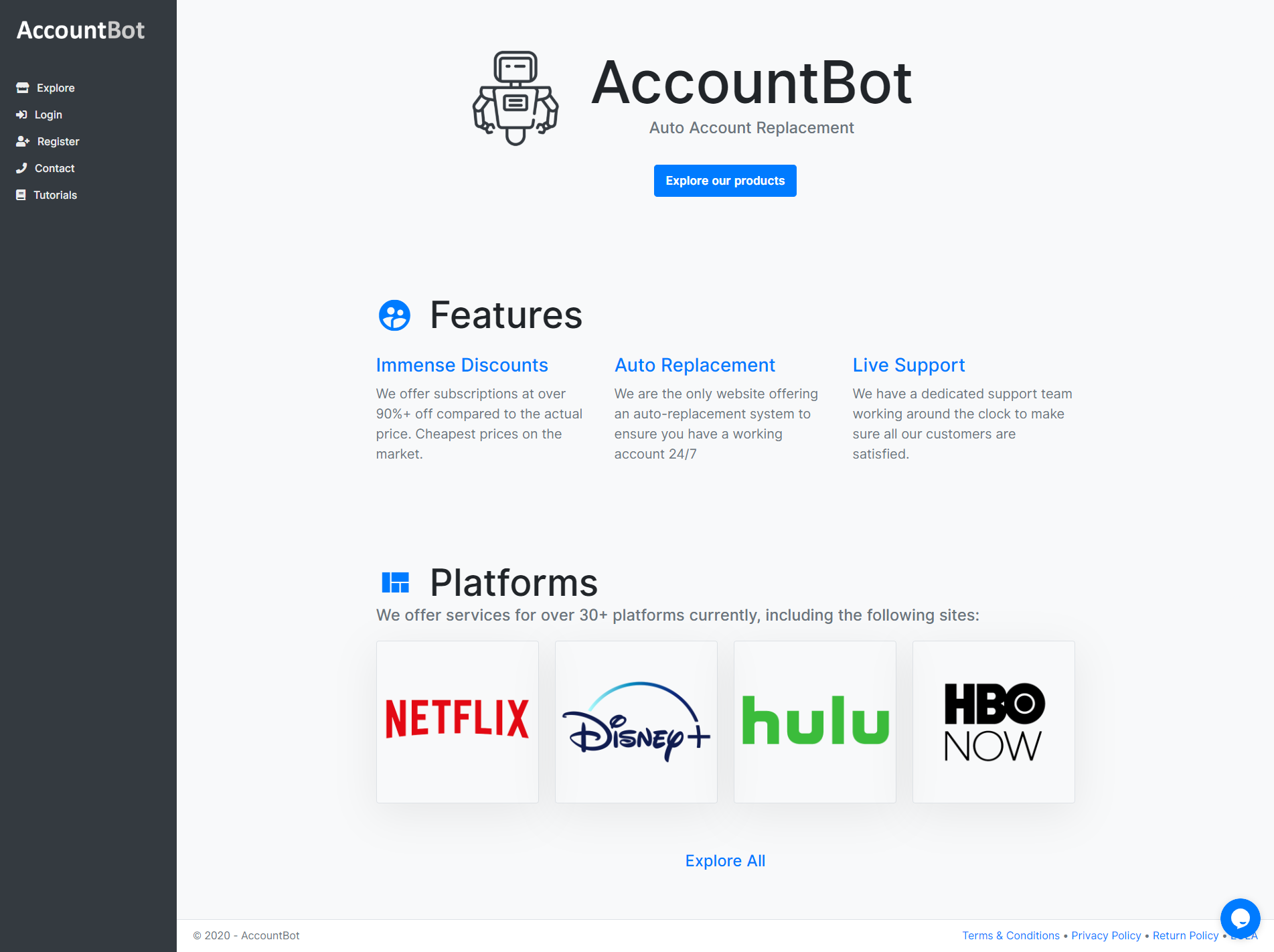 AccountBot.io is an auto replacement account shop that allows you to purchase accounts that will be valid always throughout the duration of your subscription. It offers a white-label reseller system along with an affiliate program.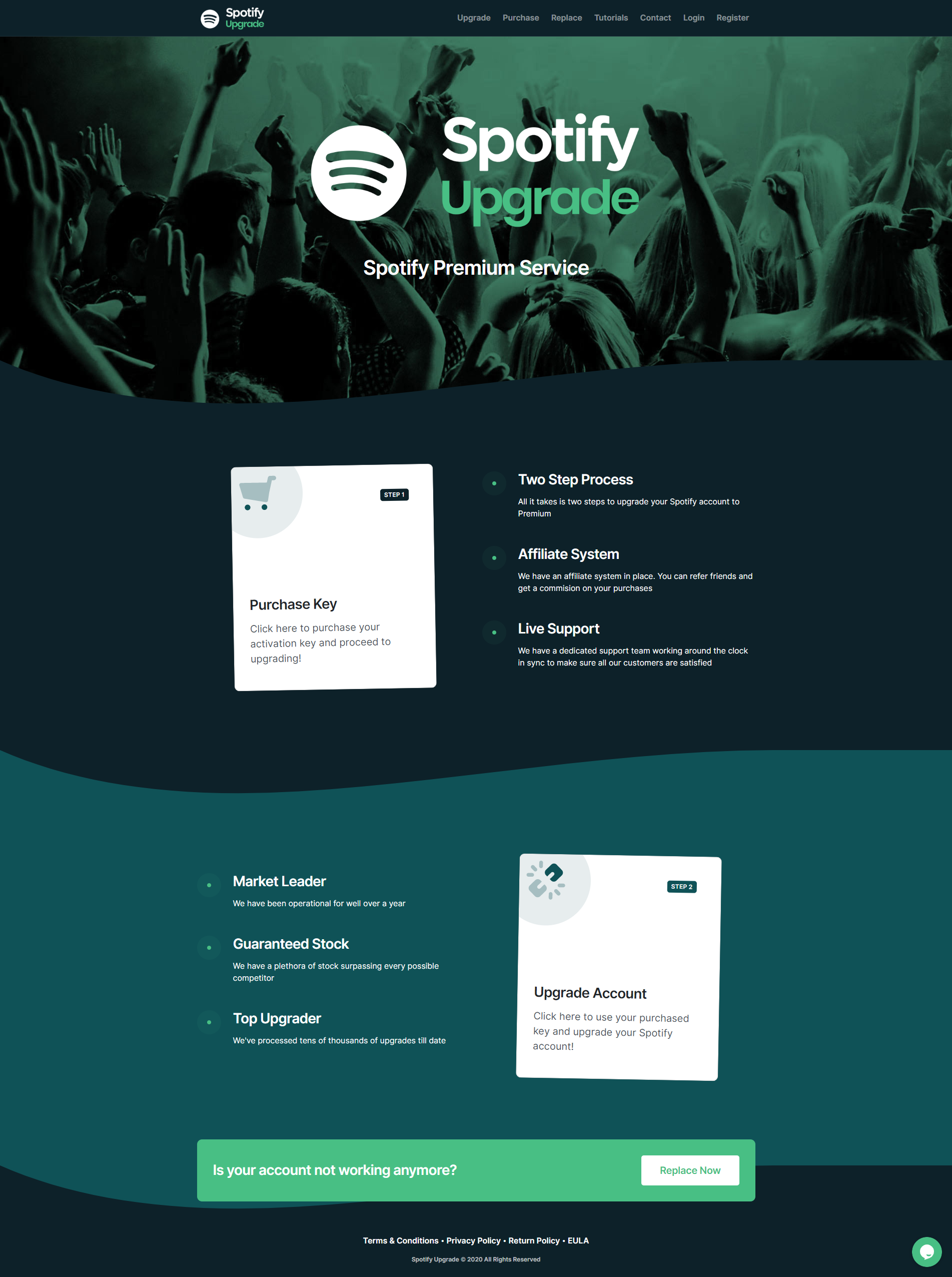 Spotify.ax is a Spotify upgrader website that allows you to upgrade your personal Spotify account to Premium, on a fully automated system. It also features an auto-replacement system.
PenthouseRefunds.com is your gate to financial freedom, with a variety of stores to choose from, we guarantee you'll love it. If you're like us, you may not understand why products are so pricey these days, and that's where we come in. Never pay full price again, with 80% off on selected stores, we can make you rich.